It gives me great satisfaction to not need something. My weekly shopping list almost never includes paper towels.
The roll of paper towels that is sitting under my sink has been there for ages. I don't even remember when I bought it. I have found something that works so much better —
these little beauties: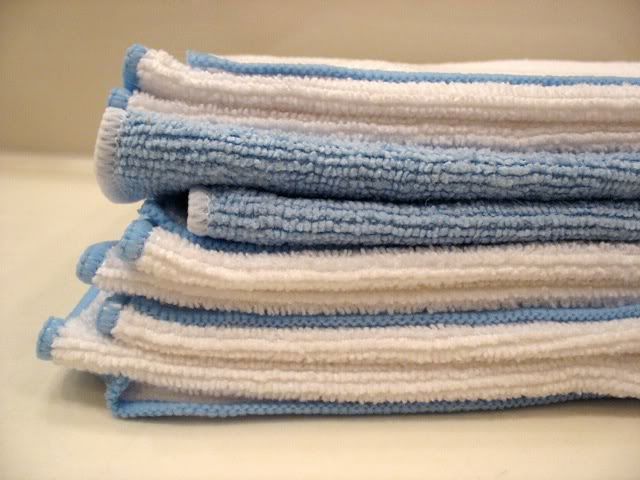 my microfiber towels.
I found them at Walmart in the automotive section. They are cheap (a package of 8 for about $5), but they are surprisingly durable. I bought a package of 8 towels almost a year ago, and half of mine are still new. I keep washing and reusing the same towel over and over again, but it hasn't frayed or faded.
One microfiber towel will clean my whole apartment. I use it to clean mirrors and glass, dust, wipe countertops, clean the shower, and mop the floor. When I'm done with it, I just throw it in the laundry. I usually let it air dry, but it can also go in a low-heat dryer.
I often use homemade spray cleaner, but because of the microfibers, these towels can even be used without any cleaner. They're that good.