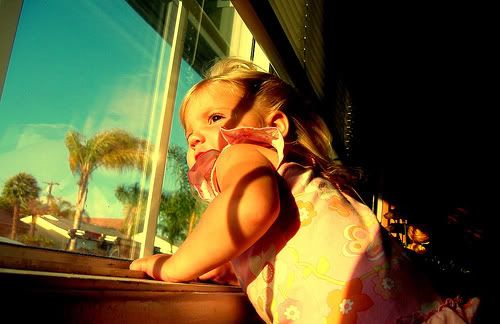 photo by Joyseph
Are you trying to finish your to-do list so you can get to the good stuff?
Hoping for time to do something you love, something with meaning?
We all have daily small details to attend to, and it can be frustrating to feel like that's all you do, when you wish you were doing something bigger and better.
One solution is to keep trying, and keep trying, not quitting because you're almost there.  And if you could just get all your emails answered and your papers filed, then you'd be able to stop (if you don't burn out first).  
An easier solution would be to just stop.
Really.
Simplifying does not mean getting everything done first so you can finally live simply.
One time I was getting ready to go to a fun event, but I wasn't looking forward to it.  I thought I would enjoy it if only…
the house was clean
the laundry was done
the dishes were cleared
the trash was out
the mail was sent
I knew what to wear
I wasn't so tired
And so on.
I was letting minor things stand in the way of something more important, and I needed to choose to let go of the constant stream of tasks I could be doing.  I know some small tasks are necessary and good.  Other tasks are just busyness: they have little meaning, or are done needlessly to the point of perfection.
Why do we get so caught up in the busyness of life that we don't allow ourselves to enjoy it?  Honestly, I have no idea.  If anyone knows, please tell me so I can stop doing it.
My friend Gay Nell wisely says that we are human beings, not human doings.  I love this.  We all need a break from our lists at least once a day so that we can be still and refocus.
Has it been a while since you've done something really fun?  Something that felt really purposeful and satisfying?  Something you've been wanting to do for a long time?  Don't just wait for it to happen, because it won't.  There's a three-day weekend here.  Spend some time doing something that you really love.  
And please, please, do at least one thing that's not the least bit practical.