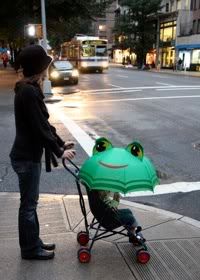 It's been a while since I've written about my daily life.
When I started Small Notebook earlier this year, I thought it was going to be my personal blog. A few months later as it gained readership, I was glad to transition to reader-focused articles, and I wrote less about our happenings.
If people spend five minutes of their day reading an article here, then I want it to be something helpful or inspiring, instead of something about me.
Sometimes when I read blogs though, I wish I could know a little more about the person writing it. I want to be able to see who they are and a little about what their life is like.
So here's my life right now.
I don't have a lot of pictures of myself. I usually think the picture is better if I'm behind the camera instead of in front.
A few little things about me: I would rather stay up late than get up early. Almost all of my shirts are solid colors, and I choose which color to wear that day based on my mood. I make great iced coffee. I love m&m's too much, so I never buy them.
Doug and I will be married for five years on Saturday.
We met during college, one summer when I worked at a summer camp in his home town. We didn't start dating until several years later.
He is seven years older than me, so he graduated high school before I started seventh grade. He was Valedictorian and captain of the football team.  If I could have told my seventh-grade self about him, my junior high experience would have been a lot easier.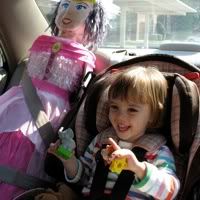 I've been driving around for two months with a princess piñata in my car. The reason it got here in the first place is a story involving a bachelorette weekend, cowgirl hats, and Gruene Hall.
The reason the piñata stayed is because Lane adopted it as her car buddy. Her name is Brenda.
Lane is two, and she is happy almost all of the time. She wears band-aids every day because she likes them, and striped socks. She loves Curious George.
Lane has celiac, and for the last several weeks she has been extremely sick, but we're thankful she's feeling better now. She has to avoid foods with wheat or gluten, and she also can't have dairy. (I have an article in the works with some great resources — true helps to me!)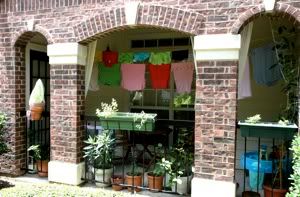 Here is our little homestead-apartment.
Last year I became interested in learning about sustainability, and so I have been using a clothesline, making soap, gardening, and composting in our apartment. One day if we have a house I might have some chickens. I would really like to learn about beekeeping too.
Before I stayed home with Lane, I worked doing project management and human resources. I don't think I'll go back to it, although I appreciated having those jobs at the time. My favorite hobby is reading about how to do and make things. Most of my blog writing is done at night while my family is sleeping.
Blogging took me completely by surprise this year. I've been learning about it as I go. I so much appreciate how you've supported me by reading, subscribing, commenting, and even telling friends! Thank you.
Did I leave something out? Feel free to ask any questions in the
comments
! –Rachel