My favorite family photos are always the ones we take ourselves, with one of us holding the camera at arm's length.
There's a trick to taking a photo this way, and I learned it from none other than Tyra Banks on America's Next Top Model. Thanks to Tyra's lesson of the week, my photos are much more appealing.
Here's why:
When someone takes a photo of you, you end up with tiny posed faces and a lot of background.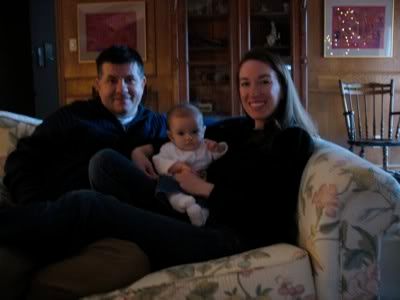 If you take the photo yourself, not only are you more relaxed and having fun, but you're closer to the camera.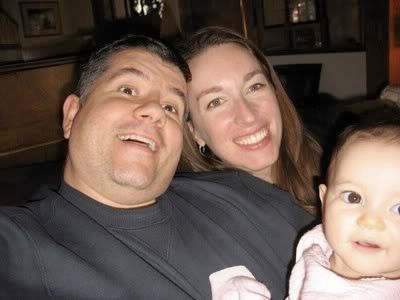 The secret is to stay close to the camera.
Don't try to lean back from it, or your smile will turn into a grimace, and your neck will look funny. Take as many photos as you want. Don't worry about it being technically perfect, it's not supposed to be.
Compare the difference between a posed picture versus a close self photo.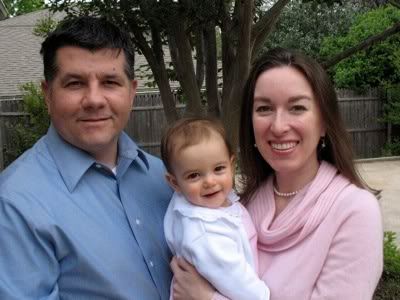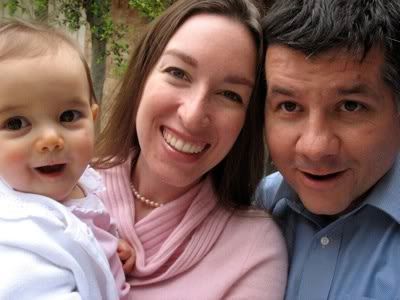 The posed picture might be nice, but the one we took ourselves is more interesting.
Even if you miss the shot, it can still turn into something fun. We always take a bunch and then keep our favorites.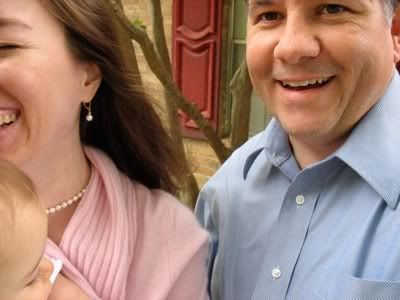 Sometimes the family photographer forgets to be included. If most of the photos you took this week were of the kids, be sure to take a couple of yourself too!