A Ribbon Belt might be the simplest sewing project ever.

Measurements
Length of ribbon: waist plus 6-8 inches (I use 28 inches for a little girl.)
Ribbon width: 7/8 inch
Metal D-Rings: 1 inch
Hint: Choose ribbon that looks good on both sides.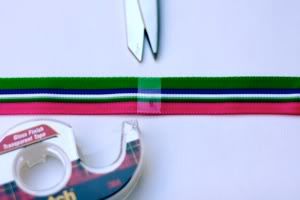 Tip: To prevent frays, wrap a piece of tape around the ribbon, and then cut down the middle of the tape. I leave the tape on, and sew right over it.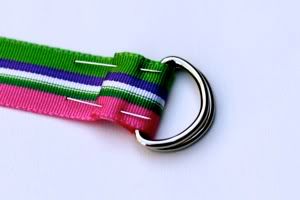 1. Add both D-rings to one end of ribbon. Roll the end under and pin it to sew.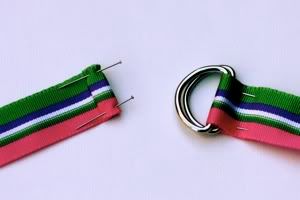 2. Roll the other end under and pin it.
3. Sew across the width of the ribbon on both ends.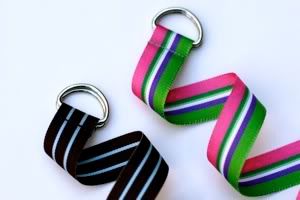 That is all there is to do!
A set of these would be a cute handmade gift to bring to a little girl's birthday party.
Continue reading for more handmade gift ideas.