Completely versatile, practically free, and so much fun to make and play with.
Kids can spend hours creating unique scenes for imaginative play. Because this version of a doll house is so portable and it stores flat, it's a perfect solution for small spaces or even for travel.
Supplies:
file folder, scissors, paper, magazine, glue stick
Instructions:
Trim the top of the file folder to remove the tab. Open the folder, and glue the paper for the scene background to the inside of the folder. (I used gift wrap and brown kraft paper.) Cut out pictures from catalogs or magazines.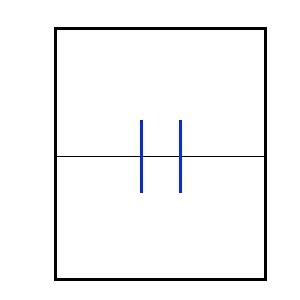 To make a pop up, cut two parallel lines across the fold (shown in blue). With the folder open, push the strip toward you, and crease the folds to make it stay.
Then glue the pictures to your scene with the glue stick.
What other scenes might be fun to make?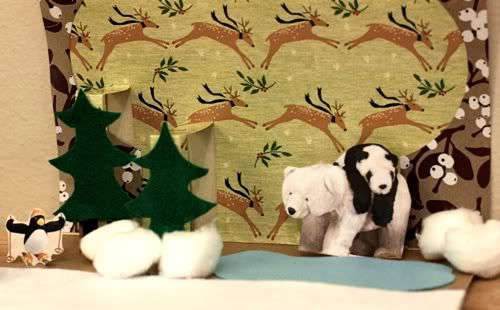 Whenever it's time to put it away, it folds up so it can be stored flat. 
I think we'll be making a few more of these!
Find more inspiration for paper crafts:
Holiday Gifts, Handmade with Paper